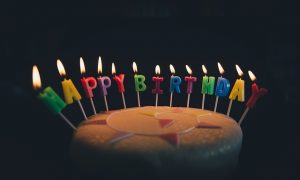 Wow. 15 years ago today I wrote my first post. Thank you for reading!
I've been blogging for longer than I've done any other activity in my life. Longer than any job, any romantic relationship, any hobby.
And I can't see stopping. Sure, I may use other outlets, but I'm trying to keep the streak of no month going by without a post going (darn you, November 2011!). I think that writing is an essential part of software development and it's been an essential part of my reflective process. I primarily blog for myself. But it is still fun when folks reach out to me and let me know my writing has helped them in some way. It's also fun when I google a problem and realize that I've already written up an answer.
I encourage everyone I meet to blog. It is a fantastic way to accumulate credibility and expertise. (You never learn something as well as when you are trying to explain it to others.) It also gives me a chance to expound on some of my thoughts around jobs, business, and software development. I'm lucky that my work almost always is something interesting enough to write about, at least once a month. Maybe one of these days I'll put together a 'best of' and make a PDF.
I also think it is important to blog at a place you control. Yes, Medium or Facebook make it easier to gain a following. But what they giveth, they can taketh away. I may only have limited engagement here on this blog, but what I write is mine and will never be anyone else's.
Hard to believe that my blog will be able to drive next year. Again, thanks for reading.