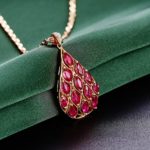 So I've been a speaker wrangler for the Boulder Ruby Meetup for the past year. This means I screen, find and schedule speakers for the meetup. It's been a lot of fun. You get to meet new people and often help push people past their comfort zone. For many developers, public speaking is a hardship, but a meetup is the perfect place to start. At the Boulder Ruby Meetup, we have between 10 and 40 friendly people, and talks can range from 10 minutes to 60+.
I wanted to capture some tips around doing the speaker wrangling for technical meetups.
Think about what your audience wants to hear, and how they want to hear it.
You need to want to attend (not every night, but most nights). This is substantially easier if you work in the technology, because you'll be motivated to attend as well.
It also helps to hang out at the meetup for a few months. You learn who the regulars are, which people are really knowledgable, and what kind of talks the community likes and is used to.
Think of alternatives to the traditional 30-40 minute talks. Panels, social nights and lightning talks are all alternate ways to have people share their knowledge.
Tap your personal network, but not just your network.
If you see something work in a different meetup, steal it!
Leverage external events. We move our meeting every year to happen during Boulder Startup Week, which is good for BSW (more sessions) and good for us (more attendees and visibility).
Don't be afraid to stray outside of your core technology. We focus on ruby, but have had popular talks on

Interviewing
AI and ML
User experience
General software design
CDNs

If you have facilities for it, remote presentations are great. This opens up who can speak at your talk to a lot more people. We've had guests from Google and AWS and the founder/owner of SideKiq come, at zero additional cost.
Recording talks is something that I think has a lot of value, but we've had a hard time getting that done. If you do record the talk, make sure to get permission (some folks are ok with it, some speakers are not).
Actually finding the speakers is of course crucial.
Whenever possible, schedule the talks as far ahead of time as you can. I just use a google spreadsheet to keep track of speakers and follow up a month or two ahead of time.

Sometimes people cancel (travel and personal events happen) and it's nice to know about it ahead of time.

Since you know who the experts are in your group, you can often ask them to fill in if a speaker has to bail. (It's extra nice if one of the meetup organizers has a talk in their back pocket.)
To find speakers, put the call out where people are:

Slack workspaces and channels around the technology
On a website (this is super low effort once you have a website up). A website is a great place to put topic ideas, audience size, expected length, etc.
At the meetup. At every meetup I put a plug in for speaking.
Twitter is full of people that might be good speakers.
Anyone you have coffee with.

I also always ask people that I meet. You know those "so what do you do" conversations you have? Always be on the lookout for someone who is doing something that might be interesting to your meetup.
Ask folks new to development as well as experienced developers. Newer folks may feel more comfortable with a shorter timeslot, but they also deserve the chance to speak.

Remember that the chance to speak professionally is a benefit. By asking people to speak you are actually doing them a favor.
Reach out to heroes or other big names that you want to build some kind of relationship with. They may ignore you, but so what.

Some meetups have a form on their website where people can submit. I haven't seen much luck with that.
You can even do outreach. If you see a company in your area posting on slacks, StackOverflow or HackerNews with either articles or job postings, reach out and ask if they have anyone that would be interested in speaking.
Don't forget to run through the finish. Make sure your speakers have a great time speaking and that you set them up for success.
Reach out to them a few months ahead of time to make sure they are still interested and available. Get their email address, and talk description (so you can have it posted ahead of time).
The week of:

tweet about them speaking.

reach out to them about recording or anything else. If you have another volunteer who handles that, this is a great time to hand off. I always hand off via email because everyone has that.

The day of:

make sure you greet them when they come to the meeting and thank them for their time.
have a good question or two up your sleeve if no one else does.

The day after, tweet thanking them for their time.
Getting good speakers is a key part of any meetup. There's a lot else that goes into a successful meetup (a good space, sponsors for food and drink, publicity) but finding and scheduling speakers is important. Hopefully some of these tips will be helpful to you.