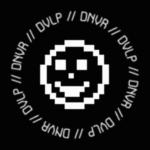 I attended Develop Denver in August and it was a great experience. It's a really fun conference. There are a number of things I liked about it.
There is a real culture of inclusivity.
They have speakers across the spectrum, including experienced speakers, new speakers, and speakers from underrepresented groups.
It is entirely volunteer run.
There is a fun tradition, the Ballmer Peak Hackathon.
They have both social and technical events.
A large number of the speakers are voted on by attendees.
The topics are broader than at the typical conference, ranging from product to development to career to design.
The venues are spread across the RiNo district, so you walk between them. This makes it easier to start conversations and gives you a breath of fresh air.
It's affordable for a two day multi track tech conference (< $400).
The community is rooted in a slack and meetup, so there's year round engagement if you want it.
It was big enough that I can meet new people but small enough that I recognized folks from last year when I attended (~450).
Definitely enjoyed. It got me out of the Boulder Bubble as well, so that was a plus too.
It'll be coming back in August of 2020. I'm not sure when they'll be opening registration, but I'd check back in May 2020.
PS Here is one overview and a second overview of the conference worth reading.