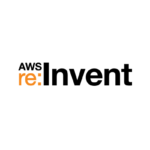 I'm excited to be heading to AWS re:Invent this week. I've never been to Las Vegas (other than stopping at a Chipotle on the outskirts on the way to SoCal), so I'm looking forward to seeing the Strip. I've heard it's a bit of a madhouse, but I did go to the Kentucky Derby this year, so we'll see how it compares.
I'm also excited to re-connect with people I've met at other conferences or only online. There are a number of AWS instructors that I interacted with only over email and Slack that I hope to meet face to face. (If you want to meet up with me, feel free to connect via Twitter.) This is also my first conference "behind the booth". I have been to plenty of conferences where I was the one wandering around the expo, kicking tires and talking to vendors, so I'm interested to be on the other side.
Finally, I'm excited to get feedback on the new direction Transposit is taking. We'll be showing off a new tool we've built to decrease incident downtime. I wish I'd had this tool when I was on-call, so I'm really looking forward to seeing what people think.