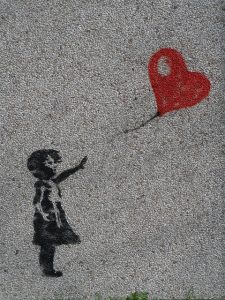 I, along with many others, received this email last week:
Participating and watching the Colorado tech community evolve has been an amazing experience. Over the past 12 years we have had so many people engage and support our efforts. This includes the attendee's, presenters, organizers, and sponsors. Give yourselves a big hand, IMO you are the reason Colorado has such a vibrant startup ecosystem.

I'm saddened, but it is time for me step away and stop organizing/hosting the Boulder chapter of New Tech Colorado. I've attempted to find a replacement over the past year, but no one has stepped up. I think thats ok, we have many other pitch events happening throughout the front range, including other New Tech events.

The Boulder New Tech, starting with the June event will no longer accept reservations and I'm going to shut down BDNT.org.

Thank you for giving me your attention and for sharing your experiences over the past 12 years. See you around town.
It was from Robert Reich, the moving force behind the New Tech Meetups here in Colorado. After over a decade, there will be no more Boulder meetups (though it looks like other cities are going strong, at least from the meetup page). I totally understand where Robert is coming from. I've been to many of these meetups, but over the last couple of years attendance was definitely down. However, every time I attended I met interesting people and saw a different slice of the Boulder ecosystem. I will say that it seemed like BDNT was a welcoming initial introduction to that ecosystem, but once a newcomer understood the landscape, I think they were better served by a more focused meetup. I know Robert experimented with a number of different formats and concepts–I hope he writes them all down for future meetup organizers.
I also had the opportunity to speak a few times at BDNT. Once I presented on GWT, which was my first experience talking to a group of over one hundred people (note to self, don't present a technology at a pitch night 🙂 ). I also spoke in Denver with Brian Timoney–that was fun because of the 3d google earth submarine navigation demo and because Josh Fraser met with us and gave us some tips. And in 2016 I presented the startup of which I was a co-founder. Each time the community was very supportive and helpful.
I want to thank a few folks:
Robert and all the other organizers over the years.
The speakers, who made the night interesting every time I went. I never left without learning something new.
The hosts. I know the event was hosted for many years by Silicon Flatirons, but also attended events at Galvanize Boulder.Also appreciated the snacks!
The community. Always supportive and present.
Institutions don't have to live forever (especially those that survive on the efforts of volunteers). It's OK for them to end. I will miss the BDNT event, but I know the community of support for entrepreneurship in Boulder and the front range is larger than ever.
Fare thee well, Boulder New Tech.