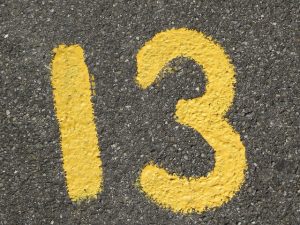 Thirteen years ago, I wrote and posted my first blog post, about RSS. Since then, this blog has been a great journey for me: over 750 published posts and over 1300 approved comments.  I can't even bear to count the number of spam comments!  It has been moved around three different blogging software platforms.  The world has obviously changed radically as well.
I'm not going to post any "best of" links, but I will say I've enjoyed blogging tremendously.  It's allowed me to track progress in my career, test out ideas for books and engage with others. And, like all writing, blogging forces me to really think.
I wrote recently about why I blog (for myself), but I'm also very thankful for the emails, the comments and the pageviews.  Thank you, audience!
Who knows what will happen as my blog continues to grow up?