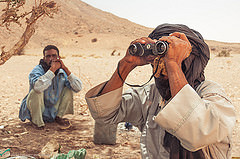 As I wrote over at the Geek Estate Blog, if you build your business on vendors, you should monitor them.  In the past, I've used a variety of services to monitor vendor services, from pingdom to wget/cron to nagios.  These services are great about telling you when some external service is unavailable, but are not so hot at telling you when a service is going to be down (for planned maintenance) or back up.
For that, you need to be monitoring, and reading, vendor announcements, however the vendor has decided to provide them, whether that is as a blog/RSS feed, twitter feed, email newsletter, a status page or something else.
However, it can be tough to monitor and read announcements in two or more places.  Here, Zapier or a similar service can help.  Pick one place to be notified.  For me, that's typically an email inbox, because, frankly, other data sources can be ignored (except phone texts), but I'll always check my email.
Then, use Zapier's zaps to transform any announcements from the other sources to emails.  For instance, there is an RSS trigger for new items in a feed and a Twitter trigger for tweets from a user.  Status pages often provide RSS feeds (Google's does).  If the service provider doesn't provide a structured method like an RSS feed to notify you of changes, but does provide a webpage of announcements, you could look at a service like changedetection.com and have the email sent to your inbox or parsed by Zapier and pushed to your notification location.
And for the output side, you can just use Zapier's 'send outbound email' action.  If you want to have all notifications pushed to your phone, an RSS reader or Twitter acount, you can use Zapier to send texts, create RSS items or tweets as well.